What we do
Clarke & Turton Lawyers is a general practice regional law firm – offering advice in most areas of law. Our practice is economical, accessible and takes a non-nonsense straight-talking practical approach to helping with your matter.
Straight talking legal advice
A direct, clear and personal approach in all matters from formalising a rural handshake to complex commercial transactions, sale and purchase of homes to inter-generational property structuring – representation in court to assistance with simple legal documents.
Modern focus, rich history
The Scenic Rim is a vibrant, quirky, unique experience with great people and an enviable lifestyle. The area is changing – but developing from the great attractions the region was built on. We're proud to continue more than fifty years of service to the region by this firm.
Expertise + local knowledge
xperience across the wide spectrum of general practice law from locals who know how it works specifically for the Scenic Rim. Get the advice you need from professionals who know where you're coming from.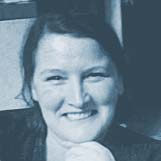 Lesley Turton
Principal Solicitor
Lesley is the current Principal Solicitor of a firm with a long history – taking over from John Clarke in 2005 after working with him for a number of years. As current owner and Principal Solicitor she brings the wide ranging experience needed in a regional law practice, tempered with a focus on family and community service.
Beth Yabsley
Paralegal / Conveyancing
With outstanding experience and up to date knowledge in legal practice matters Beth can deftly navigate the requirements of conveyancing, property, estate and family law matters, to keep your matter on course.
Ian Turton
Practice Manager
Working to facilitate the flow of work and information though the firm from client relations to administration. Ian is also husband to Lesley, lives in the area and has community and Army Reserve involvements.
Contact us
Phone: 07 5541 2233
Facsimile: 07 5541 2233
Email: office@turtonlaw.com.au